[vc_row padding_top="" padding_bottom=""][vc_column][vc_column_text]
Greenwich Village Comedy Club Presents
New Faces in our Cellar at the Greenwich Village Comedy Club
with
Stand Up Comedy
,
Meghan Hanley
,
Our Signature House Show
,
Gianmarco Soresi
,
Pudge Fernandez
,
Troy Bond
,
Kaitlyn Murphy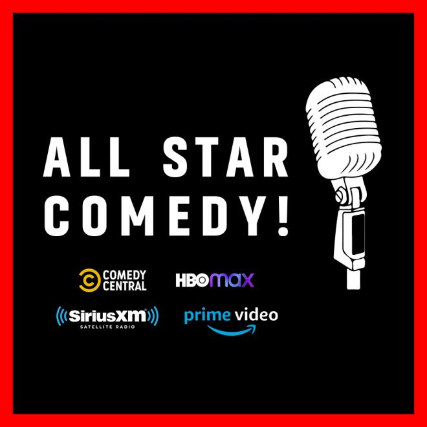 $20 + 2 Dr. Min.
Stand Up Comedy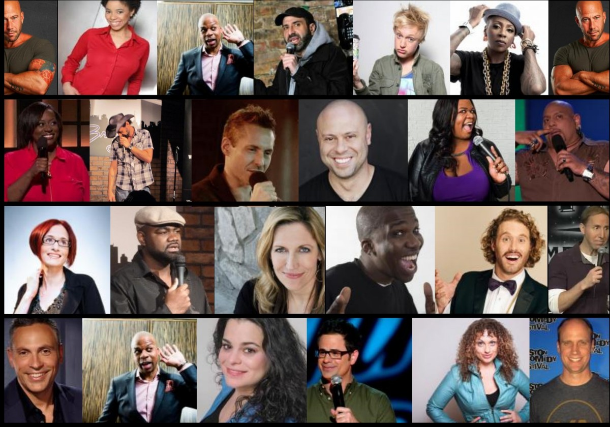 Meghan Hanley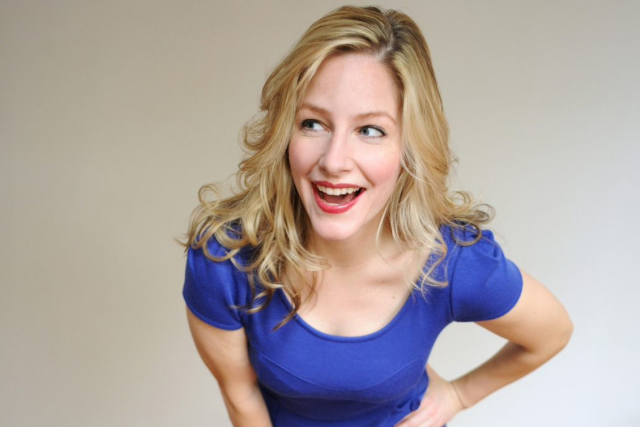 MEGHAN HANLEY is a National Touring stand-up comic, writer and baseball blogger. She has appeared on AXSTV's "Gotham Comedy Live," DreamsTv, as well as Fox's "Laughs," and "Red Eye." Hanley, know for her quick wit and upbeat persona, has been featured in several festivals, including Boston, Austin's Out of Bounds, Atlanta's Laughing Skull and The Women in Comedy Festival. This past March she completed her first tour with Armed Forces Entertainment, performing for the Troops in Kosovo, Germany, The Netherlands, Belgium and England. In addition to stand-up she has contributed to WABC's "Curtis and Kuby Show," "Sports Rants," and in 2017 co-wrote and co-hosted the program for Fordham University's Inaugural Athletics Gala. Currently Meghan can be seen in the web series "Seeking Sublet," on Funny or Die, and is the creator and host of the popular web series "Sports Tabata." Lastly, she smiles a lot, which some people find suspicious, but mostly endearing.
Our Signature House Show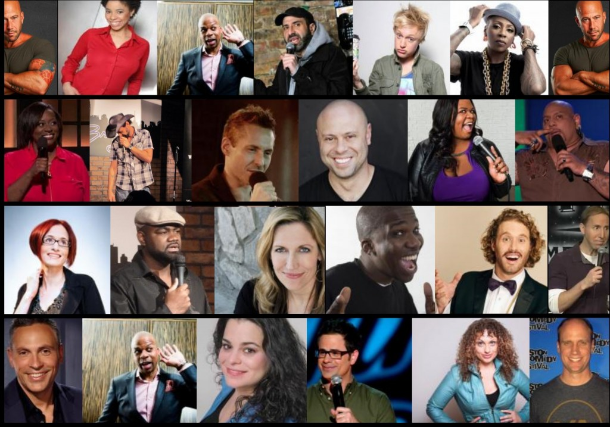 Broadway Comedy Club presents a showcase lineup full of our Top Headliners. These are the best comedians from New York City with special guests from all across the country. You've seen them on MTV, HBO, The Tonight Show, Comedy Central, The Daily Show, Last Comic Standing and more!
Please note that every show at Broadway Comedy Club has a 2 beverage minimum and Alcohol is NEVER required.
Gianmarco Soresi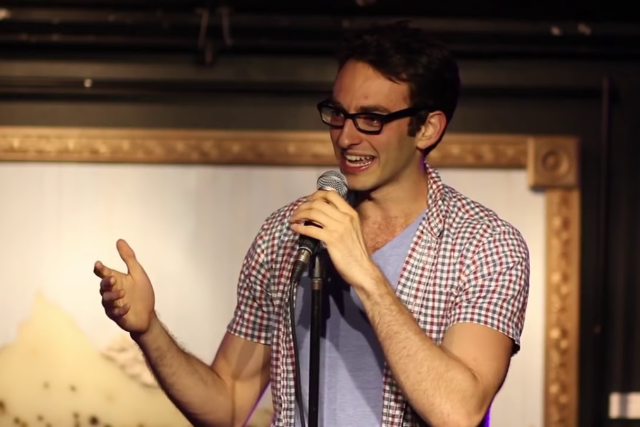 Gianmarco has headlined Carolines on Broadway, Stand Up NY, EastVille Comedy Club, Yonkers Comedy Club, Haddon's (Winsor), DC Comedy Loft, Don't Tell Mama's, Comedy Sportz Richmond and more. He performs and hosts nightly in New York City at Carolines, West Side Comedy Club, LOL, Stand Up NY, The Grisly Pear, The Lantern, UCB, The PIT, Harlem Nights, he's featured at Hu Ke Lau, del Lago Casino, Green Room 42, The Brokerage, Comix Mohegan Sun, Bananas, Rockwells, Mark Ridley's Comedy Castle, Absolute Comedy Club and the DC Improv.
His work has been featured on SeeSo's New York's Funniest, George Takei Presents, and Netflix's Bonding.
Pudge Fernandez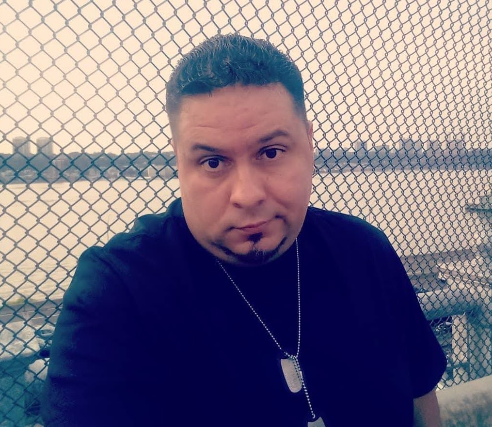 Pudge Fernandez has been performing Stand-up Comedy for over 15 years in some of the best known Comedy clubs all over NYC and across the country. The Pittsburgh Improve, The Dallas Improve, Carolines on Broadway, New York Comedy Club, Broadway Comedy Club, Greenwich Village Comedy Club, AND recently appeared on the Kill Tony Podcast episode #505. (it was Nutsss!!!)
Pudge has also been seen on Comedy Time TV, The Harlem Comedy Festival, The Five Borough Comedy Festival, Last Comix Standing competition at the Mohegan Sun, and The Connecticut Latino Expo.
Pudge is a proud born and raised native of Queens, NY. He initially grew up in a broken home, but after his mother remarried and had two more children, Pudge was immediately upgraded to a dysfunctional family.
By the tender age of twenty, young Pudge found himself married with a child and serving as an Infantryman in the United States Army. Add a few more years, another child, lots of alcohol, child support, a few crazy girlfriends, and VOILA!!! Pudge is a Comic.
Troy Bond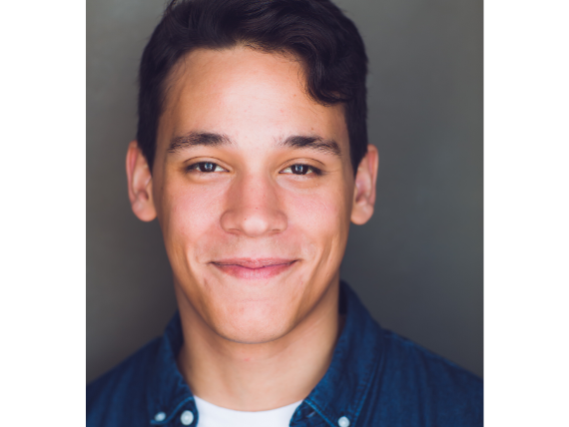 Troy Bond is one of the fastest rising stars in the New York comedy scene. He can be seen nightly at Gotham Comedy Club, Greenwich Village Comedy Club, The Comic Strip Live and Broadway Comedy Club. Beginning his career at 17, he soon found he was addicted to the crowds, the laughter, and the attention and knew he found his calling. At the age of 16 after hanging up his glittered glove he started seriously writing jokes because he knew he wanted to be a comedian. Life changed the summer before his senior year in High School, Bond appeared in a quick improv interview from the audience of the Tonight Show with Jimmy Fallon. That small quirky video went viral which gave him the confidence to pack up his bags the day he graduated high school and move to New York City elevating his career to a new level.

Bonds talents have taken him from the comedy clubs to the small screen, where he has been seen on Hulu, Netflix, and NBC and host of the Trivia Game Show, Reward the Fan.

Bond currently resides in New York City, when not on touring the country performing at Clubs, Comedy Festivals and Colleges
Kaitlyn Murphy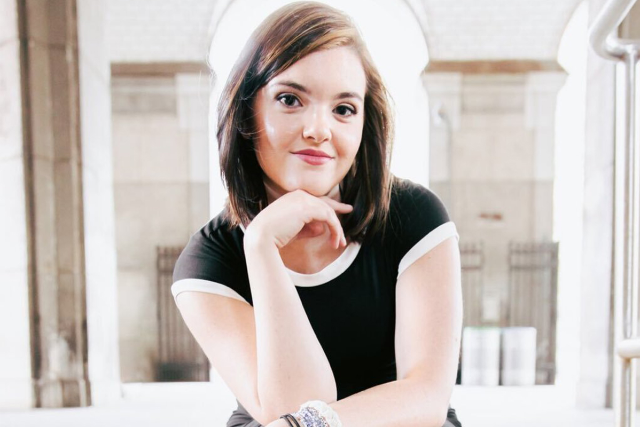 Kaitlyn is from Mamaroneck, NY but performs comedy all over the tri-state area and is beginning to make her way around the country as she was recently featured at Snappers Comedy Club in Florida. She is also the winner of Amazon Primes Show "Comics Watching Comics", season 5.
[/vc_column_text][/vc_column][/vc_row]